Todd Parr
I don't know about you but I just love Todd Parr. I love, love, love his books and so do my students. Here are a few Todd Parr activities we have done in the library!

Reading Makes You Feel Good eBooks
I read Reading Makes You Feel Good to kick off our Reading Celebration last month. I wanted to do some sort of school-wide activity around the book because we were focusing on being our school being a community of readers. I decided students could use the iPads to make Todd Parr inspired pictures about why reading makes them feel good and make an ebook.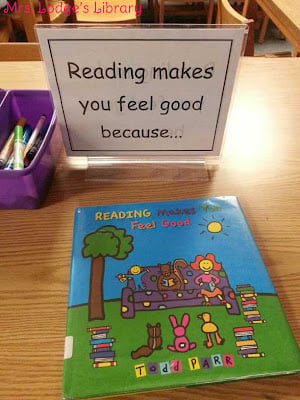 We used the Drawing Pad app to make the images. I saved the pictures and then we imported the images into Book Creator, where students added their text. When the books were done (1 per iPad), I exported the ebooks to iBooks to read. It was pretty easy overall but took the whole month since I only have 6 iPads.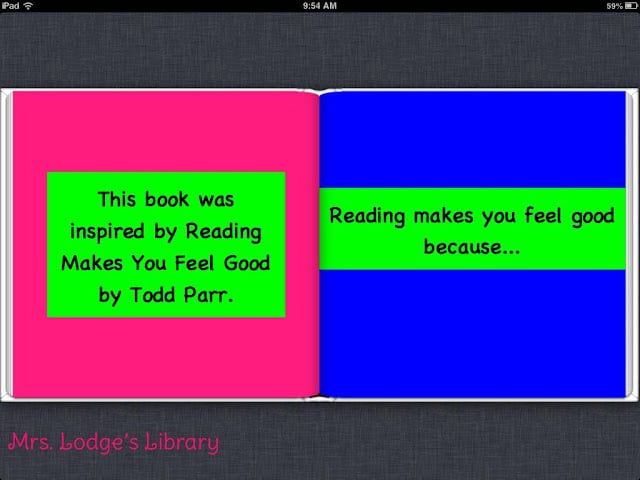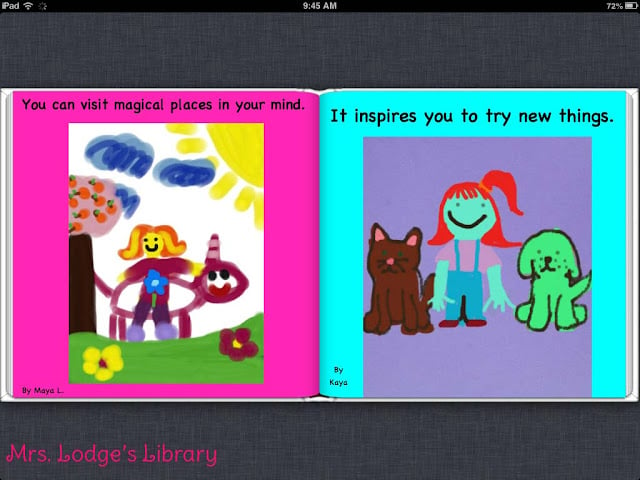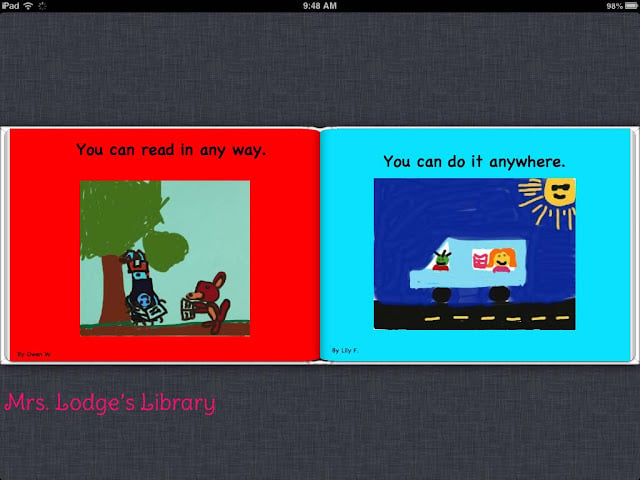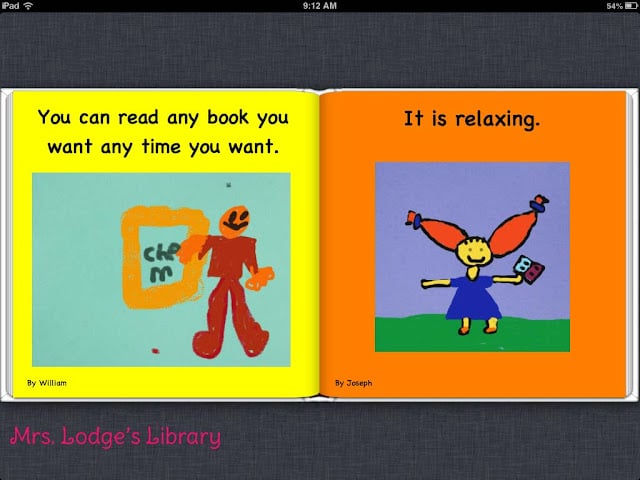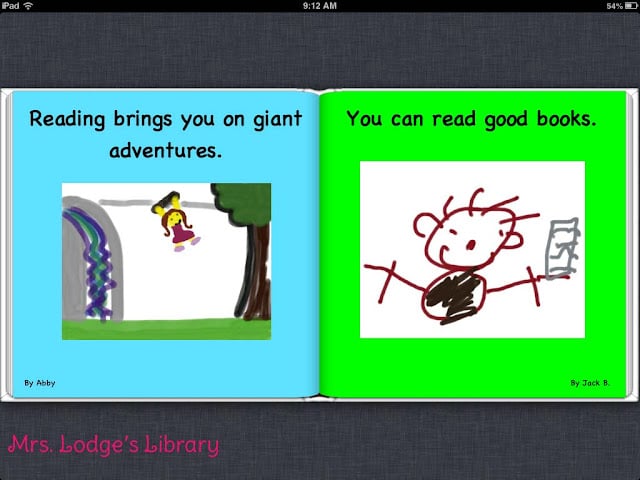 Celebrating Our Differences
Last year, the theme at my previous school was "celebrating our differences". There were many activities we did to celebrate differences such as a cultural night. In the library, I read It's Okay to Be Different with my 5th graders. We talked about Todd Parr's illustrations and how we could create illustrations in his style. Using KidPix, the kids made their own page for It's Okay to Be Different. We hung the pictures down the hall: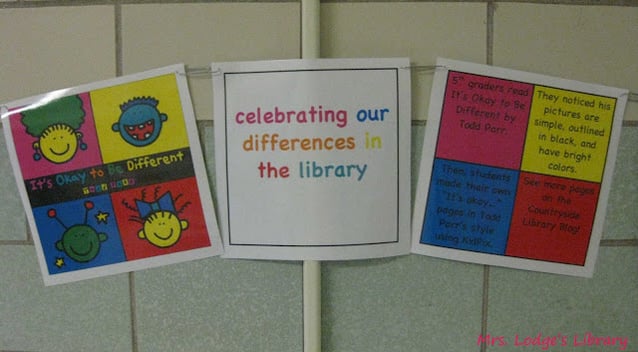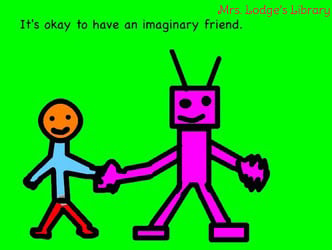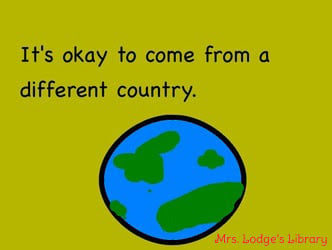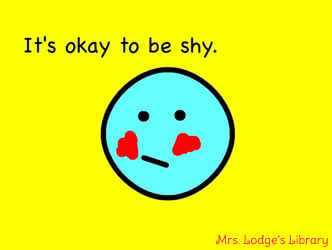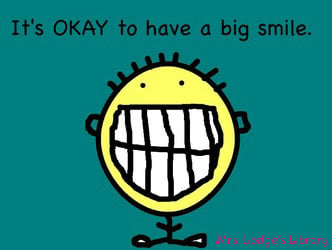 Skype Author Visit
A few weeks ago, one of my library colleagues was hosting a Skype author visit with Todd Parr and invited me to join her! It was amazing! Todd introduced his dogs, which thrilled the kids. He read one of his newer books - The Underwear Book and gave us sneak previews of two upcoming books (very exciting!). He talked about how he makes his books and patiently answered many, many 1st graders' questions. It was so much fun! I can't wait to have him Skype visit at my school at some point!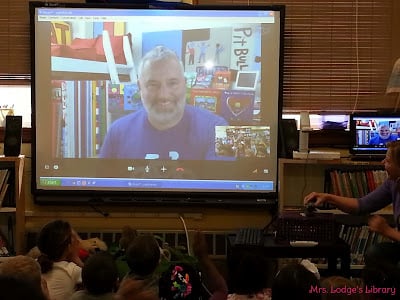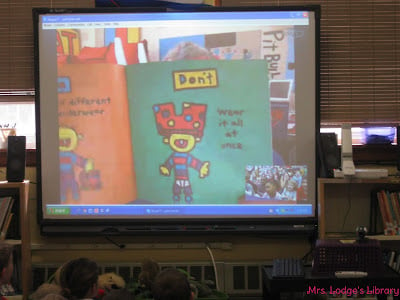 What Todd Parr-inspired projects or lessons have you done in your library?