Dewey Word Clouds
I have been meaning to post about this project for months now! I've made genre word clouds before and thought it would also be great project for my fourth graders who were exploring how the nonfiction collection is organized. The best part was using their word clouds as signage for the (sign-less) nonfiction collection!
This project took three classes and I broke it down into three parts: introduction and notetaking, word cloud planning, and creating word clouds. I only have 5 computers so the kids had to take turns typing but you might be able to do it in 2 if you have the technology. To start, students were grouped into hundreds (000s-900s) teams. They used a Dewey Detectives Note Sheet to write any topics they noticed in their section.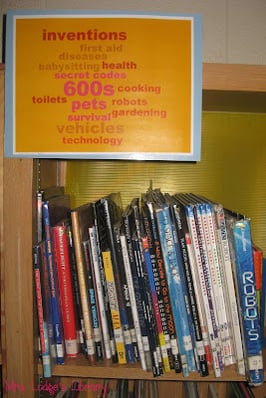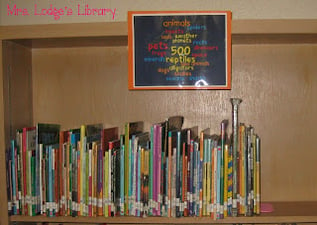 Then they used a Word Cloud Planner to plan their word clouds. I used the planner to help guide their word clouds and to remember to write important words multiple times to make them appear bigger. Students recognized that the hundreds number should be the biggest word, followed by main topics, and then specific topics.

After taking notes and using their notes to fill out a Word Cloud Planner, the teams typed up their notes in Word, and then copied and pasted into ABCYA Word Clouds for Kids. I had them do this for a few reasons. If my verrrrry slow typers didn't finish, we had their notes saved for next time, we could more easily check spelling with spell check, and because ABCYA does not save what you type and you can't go back to fix something once you view the word cloud. I'm not sure if you can save in-progress word clouds on Wordle or Tagxedo but if so, that might solve this specific issue. Those sites are just a little more complicated than I wanted to tackle with my first technology project with these guys.

Here are some close ups of the word clouds:


The Dewey Detectives Note Sheet and Word Cloud Planner I made can be found for free at my new TeachersPayTeachers store. I just started testing out TPT this week. I have a few items for free and a few for sale. If there's anything you'd like to see there, let me know!