Super Easy Poetry Center
Happy Poetry Month!

I've shied away from poetry in the past because I'm not very comfortable with it. I did have a lot of fun with spine poetry last year and between that and a few other really inspiring poetry ideas I've seen around, I'm giving it a shot this year. I plan on sharing some of the fun projects and other centers (April vacation next week = blog catch up!) but I have a quick and easy poetry center or poetry activity for you today: Table Top Poetry.

During my Kindergarten Mo Willems author study a few months ago, I was inspired by @the_pigeon's dining room dinner doodles and covered one of my tables with bulletin board paper for the kids to draw their favorite Mo Willems characters. It worked beautifully and was a fun, silly way for the kids to share their learning. I decided something similar would work for poetry too.

I decided to choose a theme each week and picked "under the sea" to start. I covered a table with blue paper, printed a picture of a coral reef for inspiration, and put out pencils and markers. This is what happened over the course of the week: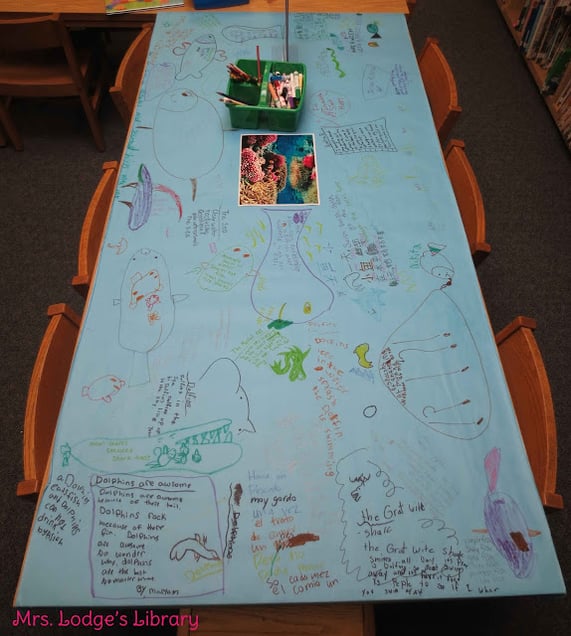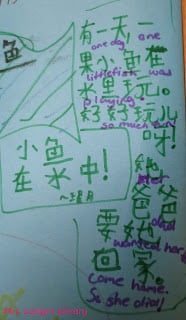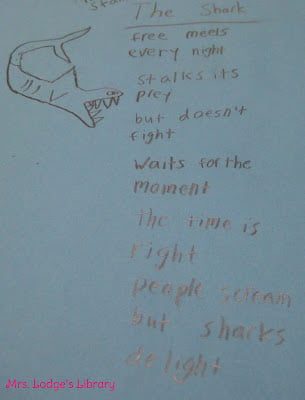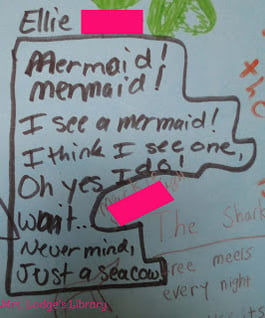 Any favorite poets, poems, or activities you can share with this poetry-newbie?