Updated Oil Drip Pans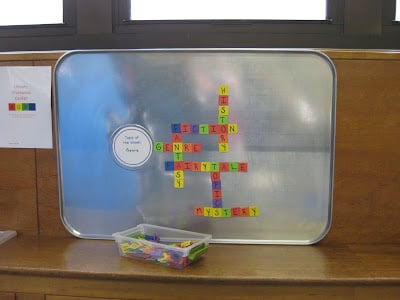 This is one of my two, well-loved, well-used oil drip trays. I use them for my crossword center, my Boggle center (IOU a post on this!), my poetry and story board centers, and I'm sure I will find many more uses for them in the future.
When you buy an oil drip tray
they are this galvanized looking metal.
(Autozone, $9.99, bring a big garbage bag to put them in because they're greasy until you clean them). I thought it would be a nice touch in my new library to paint them to match my green/pink/orange color scheme.
I cleaned the trays and primed them with spray paint primer (I believe I used Rustoleum brand).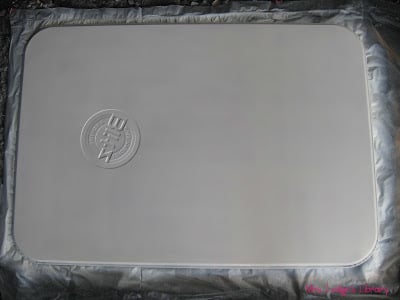 And added a few coats of colored spray paint: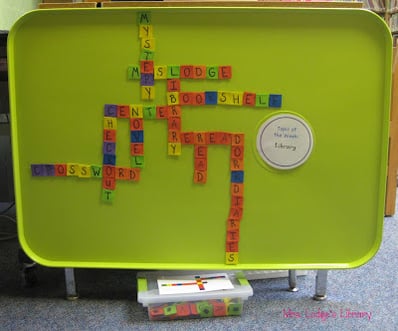 The green is less yellow in real-life. I think it was called Key Lime and in real life it's a key lime pie color :)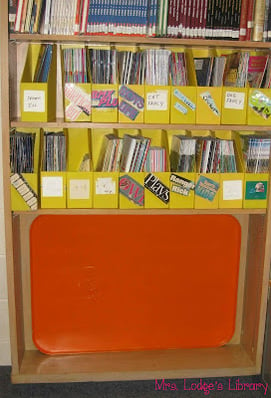 This one hasn't been used yet but I love how it's tucked in its own little nook.