Jackpot!
I have a long list of library projects to do this summer, including this one. When I saw Duplo projects on Pinterest, I knew it was something I had to incorporate into my library. I struggle with poetry and thought Duplo poetry would be a great center during poetry month. The blocks can also be used to write sentences or stories. I also love having hands on activities like this and Library Trivia Jenga (and so do the kids!).

This morning when I was out for a run, I noticed some signs for a bunch of tag sales around the corner from me. I stopped home for some cash and headed over, hoping I could at least find a cute puzzle or some prize books. This is what I came home with for only $8: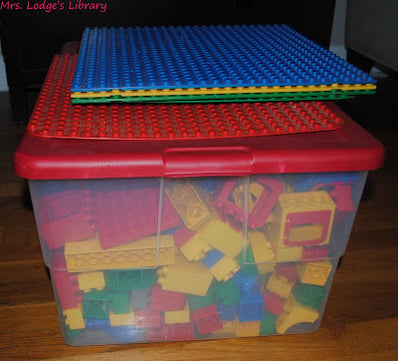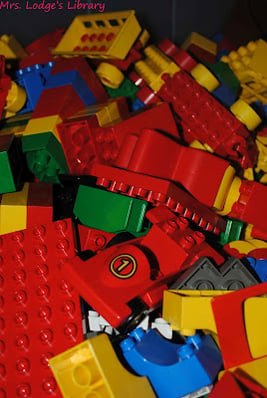 I am beyond excited about all the fun things I can do with these!!!